About the 2023 AFCA Conference and Trade Show 
We are excited to hold our 2023 Conference and Trade Show in the city of Edmonton. 
Each delegate and those registered in the Partners Program will recieve an Edmonton Tourism events pass to grant discounts at various business and establishments in the downtown area. 
Accomodations & Host Hotel
SANDMAN SIGNATURE EDMONTON DOWNTOWN
Deluxe Room - 2 Double
2 Double Beds, Sitting Area, Mini-Fridge, High Floors, Premium Internet
Deluxe Room - 1 King Bed
This room features a comfortable king-size bed with a hypoallergenic duvet and sits nicely in this 319 square feet of space.
Deluxe Room - 2 Queen Beds
When it comes to luxury, the two queen beds in this 319-square-foot room greet you with your comfort in mind. 
Premium Room - 1 King
When you think of premium, simply enter this recently upgraded 319-square-foot room with a king bed. 
Signature Room - 1 King
322 sq ft, Guest Room, Low Floors, 1 King Bed, Fridge, Free Wi-Fi
Signature Room - 2 Queen
227 sq ft, Guest Room, 2 Queen Beds, Mini-Bar, Floors 4 – 14, Book Direct, Get Free Wi-Fi
Signature Room - 2 Double
322 sq ft, Guest Room, Low Floors, 2 Double Beds, Fridge, Free Wi-Fi
Signature Executive Room - 1 King
Oversized Room, 1 King Bed, Sitting Area, Mini-Fridge, Free Wi-Fi
Hotel Parking
Height restrictions in underground hotel parkade.
Tradeshow – Edmonton Expo Centre
EDMONTON EXPO CENTRE
The Alberta Fire Chiefs Association will be hosting its 75th Annual Conference and Trade Show at the Edmonton Expo Centre located at 7515 – 118 Ave NW, Edmonton AB T5B 0J2.  The Trade Show is scheduled on Sunday, May 28  from 18:00 to 21:00 and Monday, May 29 from 09:00 to 16:30.
You must be a registered Trade Member of the Alberta Fire Chiefs Association to participate in the 2023 Trade Show.
Set-up time for Trade Show participants takes place Sunday, May 28 from 08:00 to 15:00 for all inside trade show booths.
Trades must have a booth in order to do business on the trade show floor.
Proof of insurance certificate is required.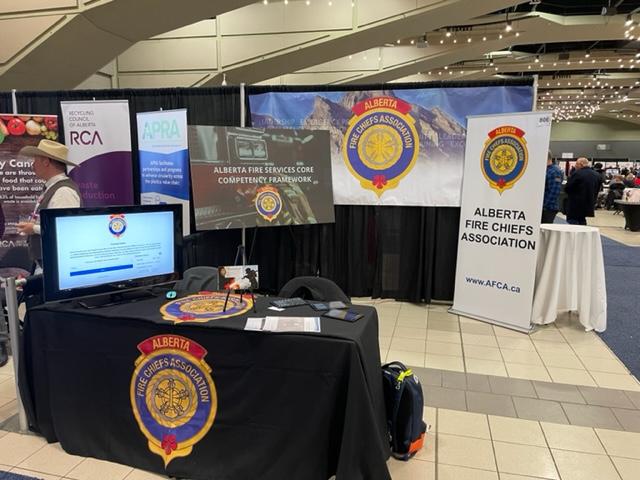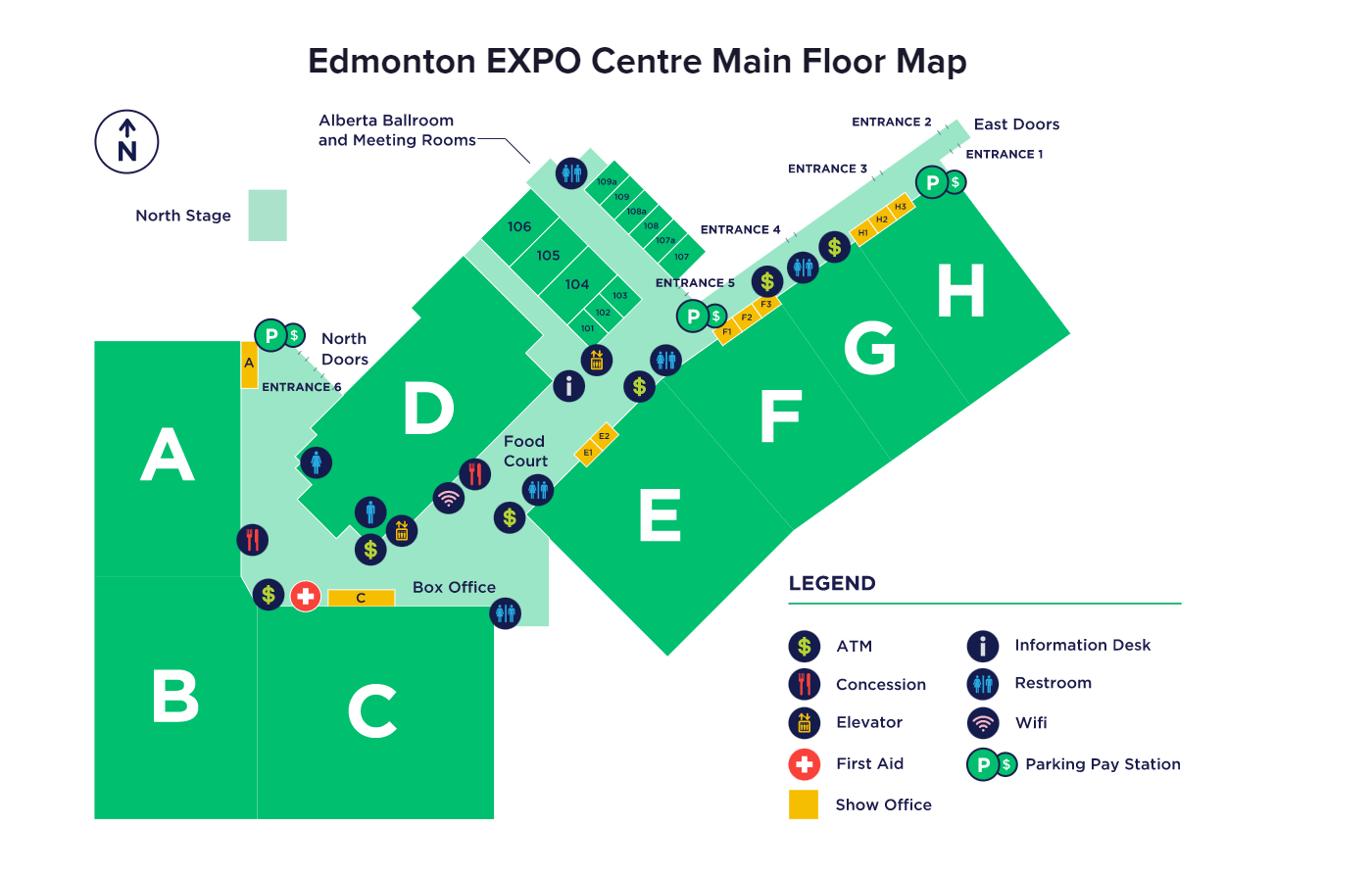 LOAD-IN ACCESS
Inside trades will have access to load booth materials through C6 and C7 in Hall C from 8:00 a.m. to 10:30 a.m. 
Apparatus parking begins at 10:00 a.m.. Fire apparatus will access Hall C through C1 and C5 doors. See Map. 
All display materials must be loaded in by 3:00 p.m. A forklift and operator will assist with movement of crates for the inside trade show booths. This service is complementary to AFCA trade members.
If a trade requires assistance to move crates and boxes they must arrive early to ensure a smooth load in and movement on the trade show floor.
APPARATUS PARKING
Apparatus will commence parking at 10:00 a.m. on Sunday May 28th.
The apparatus parking schedule will be emailed to trades one week prior to the conference and trade show.
Apparatus and all display materials must not exceed assigned space. Number of apparatus are to be equivalent to the apparatus spot(s) purchased.
The tournament fee is $150.00 plus GST which includes, green fees, cart and a delicious BBQ lunch.
Delegates and Trades can add the golf fee to their conference and trade show registration or purchase golf separately by adding to cart or visit the Delegate Registration Page.
If you do not golf, you are welcome to join the BBQ dinner at 2:30pm in the Club House.  The fee for just the dinner is $50.00 plus GST.  Please follow the
Golf Registration Page
to complete your registration and purchase your BBQ ticket.
If you are interested in golf sponsorship opportunities please visit the
golf sponsorship
tab.
For more information on the AFCA 2022 Annual Golf Tournament and Golf Sponsorship please see the Sponsorship Tab or contact Isaac Comandante,
[email protected]
, 403-999-9211.
The Partner's Program fee of $250.00 covers the following conference items:
Trade Show welcome reception on Sunday, May 28, Edmonton EXPO Centre
Breakfast on Monday and Tuesday in the Edmonton EXPO Centre
Lunch on Monday in the Trade Show at the EXPO Centre.
Lunch on Tuesday in the Ballroom, EXPO Centre.
AFCA Annual Banquet on Tuesday, May 30, Ballroom, Sandman Signature Downtown.
The Partner's Program Committee has planned extra activities for the 2023 conference.  Please visit the Partners Program Page.
If you have any questions please do not hesitate to contact Conference Coordinator, Kelly Legris.
We are currently seeking sponsors for the event.  Please visit our Sponsorship Page if your interested in making this event possible.
Sponsors will be listed here with their company logo here, and potential links to the website depending on Sponsorship Levels.
Frequently Asked Questions
The following is a guide to assist you in getting the most out of this 74th Annual Conference and Trade Show.
The AFCA will kick-off the Conference on Sunday, May 28 with a Keynote Speaker prior to the Opening Ceremonies and Memorial Service.
The Conference will conclude on Wednesday, May 31.  Please reference the Conference Agenda to view the details and full line-up of speakers.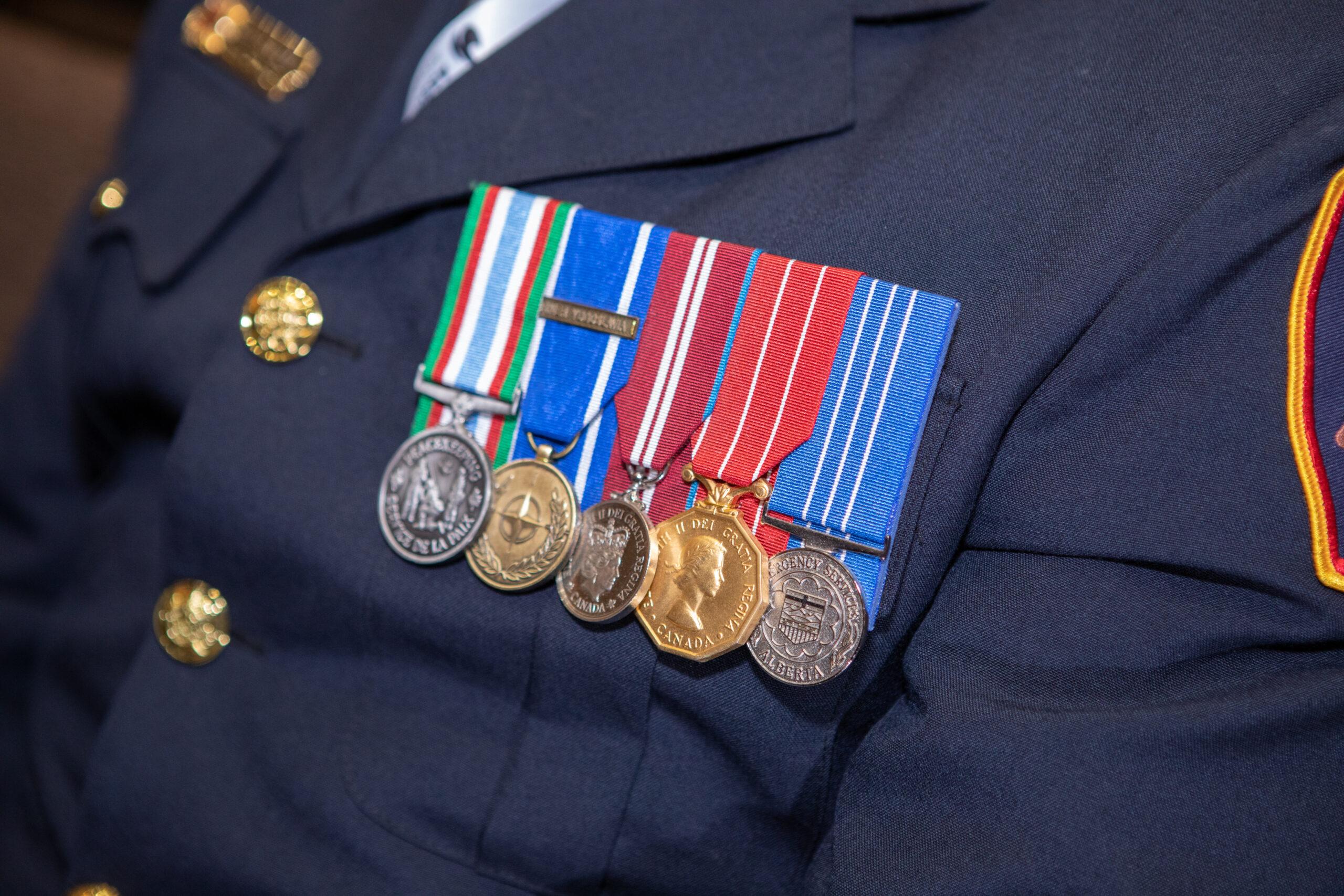 ARE THERE ANY ADVANTAGES FOR EARLY REGISTRATION?
Yes, you'll save $100.00 if you register before April 4th, 2023.  Please visit the Delegate Registration Page and complete your registration.
Please view the Conference Schedule to see the line up of keynote speakers and workshop speakers.
Please view the link Speakers Page to see the great line up of speakers for the 2023 Conference and Trade Show.
I CAN'T ATTEND THE WHOLE CONFERENCE. ARE THERE OPTIONS TO PARTICIPATE FOR ONE DAY?
Yes, there is a day pass option for those who would like to participate in a portion but not all of the Conference. Please visit the Delegate Registration Page and complete your registration.
DELEGATE GROUP REGISTRATIONS
Departments have the option to register more than one fire service member on a registration form.
The group administrator can manage the registrations.  Add the number of delegates you would like to register, and the complete the attendee details on the Checkout Page.
You can also pay the fees online with a credit card or by invoice to the organization.
When the registrations are complete the Group Administrator will receive an email with attendee tickets and information.  Please check your spam and junk folder for the email if your server blocks external emails.
Please visit these screenshots for further details.  If you require assistance, please contact Conference Coordinator Kelly Legris at [email protected].
CAN MY REGISTERED PARTNER ATTEND ANY OF THE KEYNOTE SPEAKER PRESENTATIONS?
Yes.  We would be pleased to have your partner participate.
HOW WILL I BE IDENTIFIED AS A CONFERENCE PARTICIPANT?
All registered delegates will receive an Event Name Badge.  Your Event Badge will allow access to all activities throughout the Conference.  Delegates and Trades are distinguished by the name badge.  Day passes will be valid for the date indicated on the badge.
CONFERENCE APP
The AFCA will have a Conference App at the AFCA 2023 Annual Conference and Trade Show.  The App will include the agenda; speakers; trade show floor plan; the ability to communicate between delegates, amongst other features.  The conference app will be available to registered delegates, trade members and partners.  Registrants must provide an email address in order to access the conference app.  
WILL THERE BE A GOLF TOURNAMENT THIS YEAR?
We are excited that the AFCA will be hosting it's 23nd Annual Golf Tournament on Saturday, May 27 at The Ranch Golf and Country Club.  The fee is
 

$150.00 per golfer (plus GST). 

 
This includes green fees, power cart and buffet dinner.
Course registration will commence at 7:00am a.m. with a shot gun start at 8:00 a.m.  You will be assigned to a golf cart, receive an information package that will include the day's program, tournament rules and regulations and your score card. Please remember that appropriate dress is required both on the course and in the clubhouse and that no metal spikes are allowed.  Please follow the link to the
Golf Registration.
The Tournament will be played in a 'Best Ball' format and there will be a variety of contests and prizes to be won.  For a sneak preview, or to find some additional information on the golf course, please visit
The Ranch
If you have any questions on the tournament or golf sponsorship please contact
Isaac Comandante.
Golf BBQ Only Tickets
The golf tournament BBQ is open to non-golfers.  Please join your AFCA members, trades and sponsors for a delicious BBQ dinner and an opportunity to reconnect with your AFCA friends.  The fee for the BBQ is $50.00 plus GST.  Please follow the link to the Golf Registration Page.  There will be prizes for non-golfers!
WHAT CAN MY PARTNER PARTICIPATE IN WHILE I AM ATTENDING THE CONFERENCE?
Edmonton has many attractions and entertainment options. Several activities are being planned for partners to participate.  Please visit the Partner's Program Page for details, schedule, off property activities and associated fees.  If your partner/guest is interested in any off-site activities please complete the on-line Partner Program registration form
WHAT IS THE ATTIRE FOR THE CONFERENCE AND TRADE SHOW?
The Opening Ceremonies on Sunday, May 28th will be held in the Ballroom, Edmonton Expo Centre.  Tuesday, May 30 evening will be the Annual Banquet Ballroom, Sandman Signature Downtown are formal dress code. The Trade Show and sessions on Tuesday are business casual. 
CAN I MAKE A DONATION TO THE SILENT AUCTION?
Yes, the AFCA would be pleased to accept silent auction donations.  The AFCA 2023 Conference Silent Auction benefactor will be the Edmonton Firefighters Burn Treatment Society.
The Fire Fighters Burn Treatment Society is managed and operated by Edmonton firefighters who volunteer their time. Monies raised are presented to the Firefighters Burn Unit, University of Alberta Hospital. The FFBTS designates that the funds be used to purchase new specialized equipment for the burn unit ensuring enhanced patient care and for the continuing education of burn treatment staff to remain current in new treatment techniques and for funds to be designated to the burn camp held annually. If you're interested in donating an item to the cause, please contact
Rob Evans
or
David Mohl
.  Items may be delivered to the conference office starting on Sunday, May 28.