About the 2023 AFCA Partners Program 
We are excited to hold our 2023 Conference and Trade Show in the city of Edmonton. 
Each delegate and those registered in the Partners Program will recieve an Edmonton Tourism events pass to grant discounts at various business and establishments in the downtown area. 
The Partner's Program fee of $250.00 covers the following conference items:
Trade Show welcome reception on Sunday, May 28, Edmonton EXPO Centre
Breakfast on Monday and Tuesday in the Edmonton EXPO Centre.
Lunch on Monday, May 29 in the Trade Show at the EXPO Centre.
Monday, May 29 Trade Show Wrap Up Dinner at the EXPO Centre
Lunch on Tuesday, May 30  in the Ballroom, EXPO Centre.
AFCA Annual Banquet on Tuesday, May 30, Ballroom, Sandman Signature Downtown.
If you have any questions please do not hesitate to contact Conference Coordinator, Kelly Legris.
Explore Downtown Edmonton
The Partner's Program Committee has planned extra activities for the 2023 conference.
AFCA would like to thank Shelly Straty for coordingating this years Partners activites which include pay at your go:
Monday May 29th:
11:00 am-12:30 pm – Beginner Segway Tour through River Valley Adventures
– 90 minutes – first ½ hour is safety training
– 60 minutes of travelling the River Valley in Edmonton.
The tour guide will take our group for a tour of the river valley, pointing out places of interest and enjoying the spring wake up of the area. Helmets are included in the pricing. There will also be times the group can stop and take pictures.
Spouses will be in either two groups of eight or one group of ten,  and pricing is the same for both at $75.85 each including GST.
We will then return to the Sandman Hotel for lunch from 1:00 – 2:00 (Partners own expense).
2:00 pm – 4:00 pm – Bartending Mixology Class
We will have a bartender come into the Hotel where we will have a courtesy room made available to us. There he will show us how to pour cocktails, smoke drinks, burn drinks and several other techniques. Partners will also be able to mix drinks (hands on) and sample the cocktails as they make them. Additional details and fees to be updated soon.
Partners would then return to the Expo Centre to join the Chiefs for their Trade Show wrap up supper and evening.
Tuesday May 30, 2023:
10:30 am – 3:30 pm – West Edmonton Mall
Partners  will be shuttled to WEM where they can choose a number of activities which are listed below:
1. Book a Spa Day at one of four or five different places. Individuals are responsible for costs.
2. Book into Drive – Go Kart racing! One race lasts about 15 minutes at a cost of $29.99 +GST.
3. Shooting Range – for $40.00 for an individual package (+ cost of ammo) or $59.99 for a beginner package including ammo and Instructor.
4. Escape Room – for approx. $25.00 a person plus GST. 
5. Bowling – neon bowling for $45.00 plus GST for each game and shoe rental.
6. Water Park – Adult passes are $45.00 each
7. Galaxyland – $30.00 entrance fee + costs of ride tickets
8. Movies
9. Shopping
There are multitude of restaurants and food courts available at West Edmonton Mall.
The spouses would be responsible for booking times and costs for West Edmonton Mall day. 
lease contact Kelly Legris [email protected] if you would like to sponsor this years Partners Program. Your extra generosity to the partners of first responders  is immensely appreciated.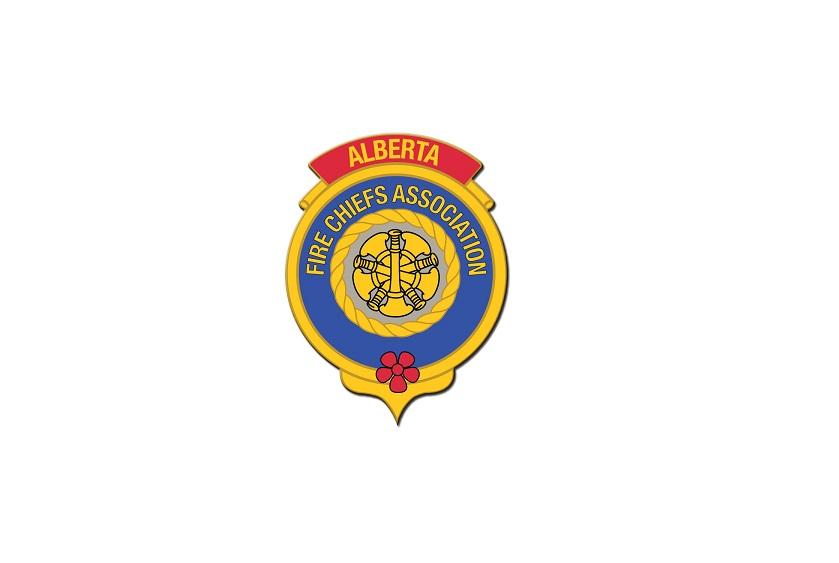 If you enjoy golfing, gather four of your closest friends for a fun day on the links on Saturday, May 27, 2023 at the Ranch Golf & Country Club.
The tournament fee is $150.00 plus GST which includes, green fees, cart and a delicious BBQ dinner.
You can add golf fees to your partner program registration or purchase golf separately by adding to your cart.
If you do not golf, you are welcome to join the BBQ dinner at 2:30pm in the Club House.  The fee for just the dinner is $50.00 plus GST.
Accomodations & Host Hotel
SANDMAN SIGNATURE EDMONTON DOWNTOWN
Deluxe Room - 2 Double
2 Double Beds, Sitting Area, Mini-Fridge, High Floors, Premium Internet
Deluxe Room - 1 King Bed
This room features a comfortable king-size bed with a hypoallergenic duvet and sits nicely in this 319 square feet of space.
Deluxe Room - 2 Queen Beds
When it comes to luxury, the two queen beds in this 319-square-foot room greet you with your comfort in mind. 
Premium Room - 1 King
When you think of premium, simply enter this recently upgraded 319-square-foot room with a king bed.  $174.00
Signature Room - 1 King
322 sq ft, Guest Room, Low Floors, 1 King Bed, Fridge, Free Wi-Fi $174.00
Signature Room - 2 Queen
227 sq ft, Guest Room, 2 Queen Beds, Mini-Bar, Floors 4 – 14, Book Direct, Get Free Wi-Fi $174.00
Signature Room - 2 Double
322 sq ft, Guest Room, Low Floors, 2 Double Beds, Fridge, Free Wi-Fi $174.00
Signature Executive Room - 1 King
Oversized Room, 1 King Bed, Sitting Area, Mini-Fridge, Free Wi-Fi $174.00
Hotel Parking
Height restrictions in underground hotel parkade.